Hey! Polyglot Gathering'i duydunuz mu?
The Polyglot Gathering is the world's biggest international event for polyglots and language lovers which is being organized every single year at the end of May. This fantastic event is fully packed with awesome talks and presentations, rich cultural activities and fun social program. And what is the best part? Everything is related to languages!
During the event, the participants spread their love and exercise their passion for cultures and languages, share tips and experiences, and most importantly use and practice many languages to discuss, listen, learn, and socialize with one another. Learners, teachers, enthusiasts, beginners, professionals, scientists, educators, Polyglot Gathering is here for all of us! Are you ready to join?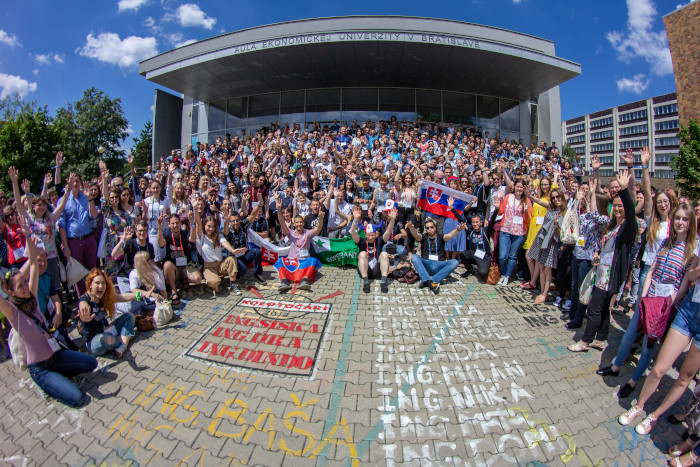 2021'de Polyglot Gathering ikinci defa çevrimiçi olarak gerçekleşecek!
The first Polyglot Gathering took place in Berlin, Germany in 2014–2016, followed by Bratislava, Slovakia in 2017–2019, and finally, there was an online version of this event in 2020 due to the COVID-19 pandemic. This year you can look forward to Polyglot Gathering Online 2021, once again on May 20–23, 2021!
Durun, Polyglot Gathering bu yıl Polonya'nın Teresin şehrinde yapılmayacağı anlamına mı geliyor?
Unfortunately no, the COVID-19 pandemic is still ongoing and we would not want to risk the safety of our participants by organizing such a big international event during the current tough times. As much as we would like to see you all live, we will have to do it next year because Polyglot Gathering in Teresin, Poland is postponed for May 2022.
Have you already bought a ticket for Polyglot Gathering 2020 in Poland (before it was postponed) and transferred it to 2021? You're in luck! Not only does it transfer as a ticket for Polyglot Gathering 2022, but it also serves as a ticket for Polyglot Gathering Online 2021 at no extra charge. Please check your e-mail for more information.
Katılımcılar geçen yıl ne dediler?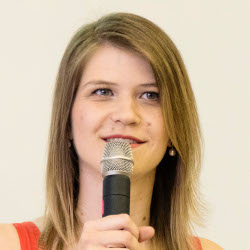 Polyglot Gathering hayatımı değiştirdi. Çevremde dil öğrenmeyi seven tek kişiydim ve arkadaşlarım beni bu hobimde desteklese de, onlarla asla çeşitli diller hakkında (hatta o dilde!) konuşamazdım. Bu harika topluluk, kendimi ve dillere olan sevgimi daha iyi anlamama yardımcı oldu, bana ömür boyu onlarca yakın arkadaş getirdi ve hatta dil üzerine başarılı bir iş kurmama yardımcı oldu. Gel ve bize katıl!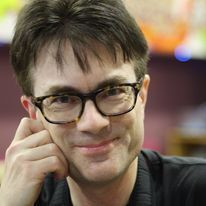 The Polyglot Gathering is a welcoming, lively celebration of the joy of language learning. You'll hear inspiring talks, pick up useful tips and have a chance to share your enthusiasm with old friends and new. It's a highlight of my language learning year.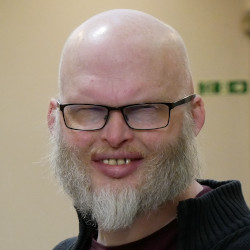 Her yıl Polyglot Gathering'e giderim. 2020'de çevrimiçi versiyonda eski ve yeni arkadaşlarla sohbet etmekten büyük keyif aldım. Bu yıl daha fazla dil tutkunlarıyla konuşmak için sabırsızlanıyorum!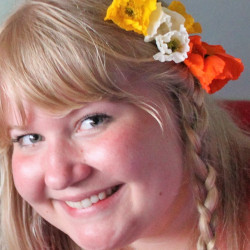 Polyglot Gathering, both in person and online, has had a huge impact on my life. It's wonderful to be surrounded by people from different backgrounds who share the same interests and encourage each other, no matter how many languages you speak. Last year, the online gathering exceeded all my expectations, and I can't wait to experience that again this year – listening to fascinating talks, running into old friends in language practice rooms and making new friends during social activities are just a few examples of what makes Polyglot Gathering so dear to me.
Thank you so much for making this event online. I discovered my passion for languages almost 10 years ago and I've dreamed of participating in a polyglot conference for years now. The online platform made it possible for me to participate. I'm thoroughly pleased with how everything turned out and I look forward to participating (in person) in the future.
A huge thank you for this event! I have never attended a more inclusive event – people from so many countries of various ages speaking such a great number of languages! I am glad to have had a chance to participate as a guest and as a speaker and I am already greatly looking forward to the next year's Polyglot Gathering!
Bu çevrimiçi etkinliği düzenlediğiniz için çok teşekkür ederim, harikaydı! Gerçek yuvamı bulmuş gibi hissettim ve birçok şey öğrendim!
Bu çevrimiçi buluşmanın ne kadar iyi organize edilmiş oluşuna hayran kaldım. Tüm hazırlıklarınız ve emeğiniz için teşekkür ederim. Yıllardır Polyglot Gathering'e katılmayı arzuluyordum ve hayalimi gerçekleştirdiniz. Teşekkür ederim!
Previous
Next
Bu yılki Polyglot Gathering Online'dan neler bekleyebilirim?
We're glad you asked! We get it, having a Polyglot Gathering without being able to see your fellow polyglots live is not exactly the same. However, we know how important it is for our participants to meet every year and learn from one another, which is why we want to expand upon our last year's event and make Polyglot Gathering Online 2021 a complete package full of unique online language experiences!
Büyüleyici sunumlar
Get ready to get inspired by polyglots from around the world who are going to share their experiences by giving live talks in many languages about a huge variety of subjects related to languages. Whether you want to explore a specific language in depth, or you want to learn about different methods to learn languages, there will be more than enough cool talks for you to choose from.
Canlı konuşmalar bittiğinde Polyglot Gathering Online 2021'in bitiminden sonraki 1 ay boyunca dilediğiniz kadar tekrar izleyebileceksiniz. Bu ne kadar harika, değil mi?
Dil pratik odaları
Would you like to practice your French, German, Indonesian, or Swahili? We've got you covered! The hugely popular language practice rooms will make a return during this year's Polyglot Gathering Online and you will be able to practice a wide and vibrant variety of languages throughout the entire event with other polyglots. 1 language, 1 hour, 1 room, just pick one and go ahead!
A diverse program
Besides the talks, Polyglot Gathering Online 2021 will offer lots of fun language-related activites in which you can take part either as a spectator or an active participant. Currently we are planning lots of great surprises for you, so stay tuned as we will announce more specific details along the way.
Sosyal ve kültürel etkinlikler
Let's all have fun together and get to know each other in a multilingual environment! Polyglot Gathering has always been about its people and celebrating the beautiful diversity of backgrounds, cultures, and of course languages. Despite the fact that everything is happening online during the current times, this event will make you interact with others and allow you to feel and embrace the polyglot atmosphere to the fullest level.
Aktif olan çokdilliler topluluğunun bir parçası olmak
Our lively Telegram group is already active, and will stay open during and after Polyglot Gathering Online 2021. Want to find other people who share your interests, and maybe get to know them a little before the Gathering? Want to communicate with each other during the sessions, to see who is doing what during the parallel sessions? Want to keep in touch with your new contacts and friends afterwards? If your answer is yes, this is the place for all of that!
Polyglot Gathering Online 2021'in Telegram grubuna göz atmak için buraya tıklayın.
Katılım Sertifikası
Her katılımcı etkinliğin sonunda e-posta yoluyla katılım sertifikası alacaktır. Bunu okulunuzda, üniversitenizde, işyerinizde veya büyükannenize veya torununuza gururla gösterin!
Biletinizi almaya hazır mısınız?
Click below to reserve your virtual seat now.
Bu etkinliğin organizatörleri kimlerdir?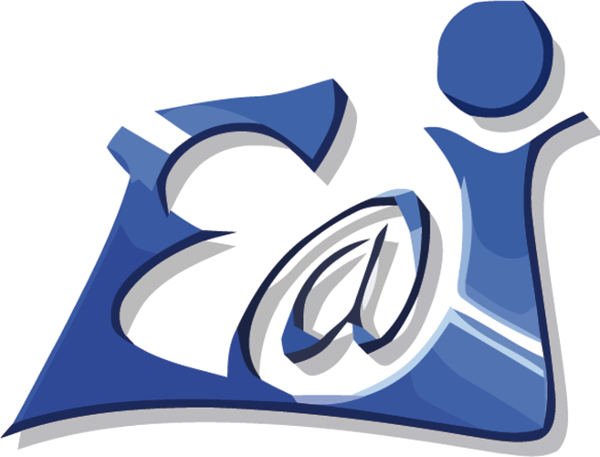 The founders of the event and main organizers of the first three editions in 2014–2016 were Judith Meyer, Chuck Smith and Martin Sawitzki. Afterwards, Polyglot Gathering moved from Berlin, Germany to Bratislava, Slovakia and has been organized ever since by a non-profit organization Education@Internet (E@I), with Peter Baláž as the main organizer along with the rest of this organization's dedicated team of polyglots and organizers.
Education@Internet (E@I), 1999'da aktif hale gelmiş çevrimiçi projeler yürüten uluslararası bir ekiptir. E@I ekibin uzmanlığına dayanarak yasal olarak 2005 yılında siyasi açıdan tarafsız ve bir sivil toplum gençlik kuruluşu olarak kurulmuştur.
E@I'nin vizyonu uyum ve barış içinde tüm vatandaşların dünya çapında kolaylıkla ve hızla iletişim kurabildiği bir dünya görüşüdür.
This organization's activities are conducted in accordance with this vision, and with the help of an international group of volunteers. These activities comprise organizing and supporting projects which disseminate the importance and usefulness of unbarred international communication.
If you appreciate this organization's work in regards to Polyglot Gathering and you would like to contribute to the realization of its activities, please consider supporting it financially in order to help assure the sustainability of its projects.
En son gelişmelerden haberdar olmak için Polyglot Gathering'i sosyal medya hesaplarınızdan takip edin!