February 29 to March 3, 2024
Hey! Have you heard of the Polyglot Gathering?
The Polyglot Gathering is the world's biggest international event for polyglots and language lovers which is being organized every single year at the end of May. This fantastic event is fully packed with awesome talks and presentations, rich cultural activities and fun social program. And what is the best part? Everything is related to languages!
During the event, the participants spread their love and exercise their passion for cultures and languages, share tips and experiences, and most importantly use and practice many languages to discuss, listen, learn, and socialize with one another. Learners, teachers, enthusiasts, beginners, professionals, scientists, educators, Polyglot Gathering is here for all of us! Are you ready to join?
Are you ready for two Polyglot Gatherings in 2024?
This year we have prepared for you two events:
The Polyglot Gathering Online from February 29 to March 3.
The Polyglot Gathering in Prague, Czech Republic from May 15 to 19. Registration will be available soon. Subscribe to the newsletter below so we can inform you when it is open.
February 29 – March 3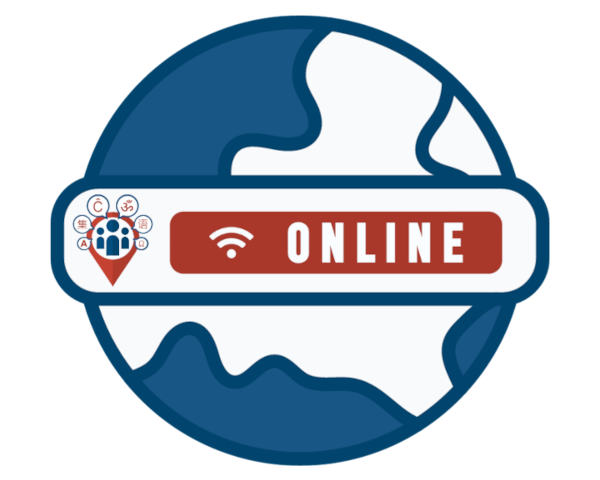 May 15–19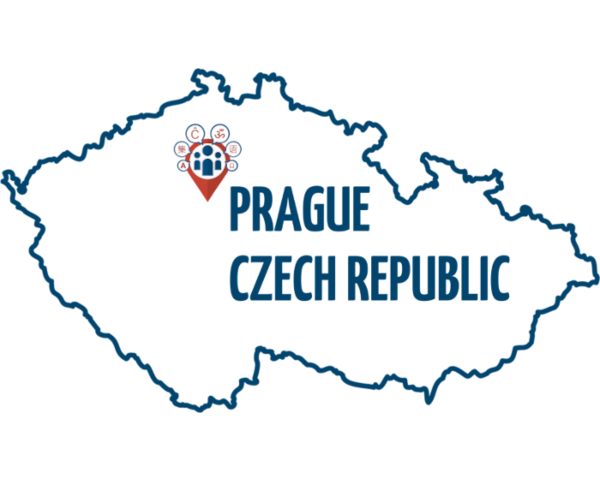 Newsletter
If you want to be informed as soon as more information about the Polyglot Gathering 2024 is available, just leave your e-mail address!
What did the participants say after the previous editions?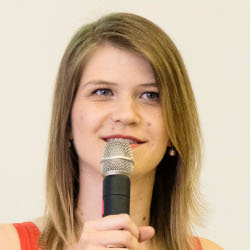 Polyglot Gathering changed my life. I used to be the only person I knew who loved learning languages and even though my friends supported me in this hobby, I could never really talk to them about (and in!) various languages. This amazing community helped me better understand myself and my love for languages, brought me dozens of close friends for life and even helped me create a successful business with languages. Come and join us!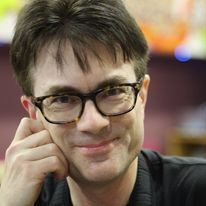 The Polyglot Gathering is a welcoming, lively celebration of the joy of language learning. You'll hear inspiring talks, pick up useful tips and have a chance to share your enthusiasm with old friends and new. It's a highlight of my language learning year.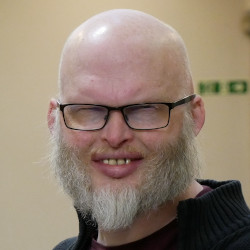 I go to the Polyglot Gathering every year. In 2020 I throughly enjoyed chatting with old friends and new at the online edition. Cannot wait to talk to more language lovers again this year!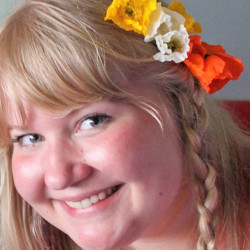 Polyglot Gathering, both in person and online, has had a huge impact on my life. It's wonderful to be surrounded by people from different backgrounds who share the same interests and encourage each other, no matter how many languages you speak. Last year, the online gathering exceeded all my expectations, and I can't wait to experience that again this year – listening to fascinating talks, running into old friends in language practice rooms and making new friends during social activities are just a few examples of what makes Polyglot Gathering so dear to me.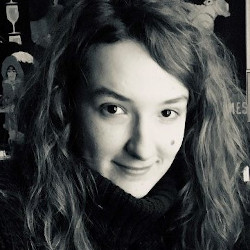 A huge thank you for this event! I have never attended a more inclusive event – people from so many countries of various ages speaking such a great number of languages! I am glad to have had a chance to participate as a guest and as a speaker and I am already greatly looking forward to the next year's Polyglot Gathering!
Thank you so much for making this event online. I discovered my passion for languages almost 10 years ago and I've dreamed of participating in a polyglot conference for years now. The online platform made it possible for me to participate. I'm thoroughly pleased with how everything turned out and I look forward to participating (in person) in the future.
Thank you so much for organizing this online event, it was awesome, I really felt like I had found my true home, and I learned so much!
I was amazed at this well-organized online gathering. I appreciate all your preparation and hard work. I had been longing to attend the Polyglot Gathering for years, then you made my dream come true. Thank you!
How many languages do I have to speak to attend?
Your mother tongue! That's it.
There's no requirement of speaking many languages. All that counts is your approach to them: if you love learning languages and you want to meet like-minded people who also love languages, the Polyglot Gathering is the right place for you!
Why should I attend?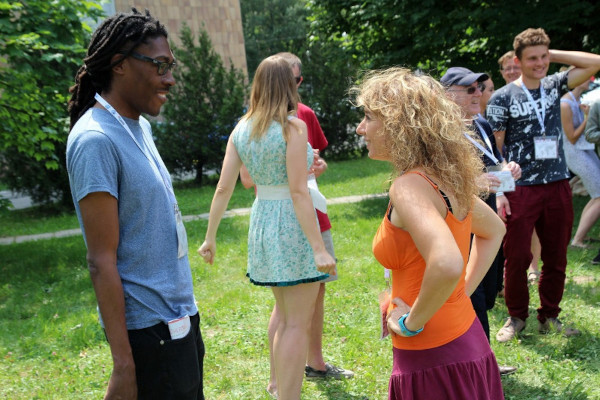 Meet new friends
If you think learning languages is a great leisure activity and you are learning new and new ones in your free time, where else will you find more than 500 people with this passion? It's the best place to make like-minded friends.
Meet other professionals
If you are a language professional, teacher, interpreter or translator, then the proactive networking and stratcom with a clear goal to leverage your paradigm shift in language learning and endeavour for thinking out the box without any impact on doing the heavy lifting, attending the Polyglot Gathering may help you to push the envelope and bring a win-win situation. And if you came here after you were searching for these buzzwords, hey, we got you and want absolutely to talk to you on the site!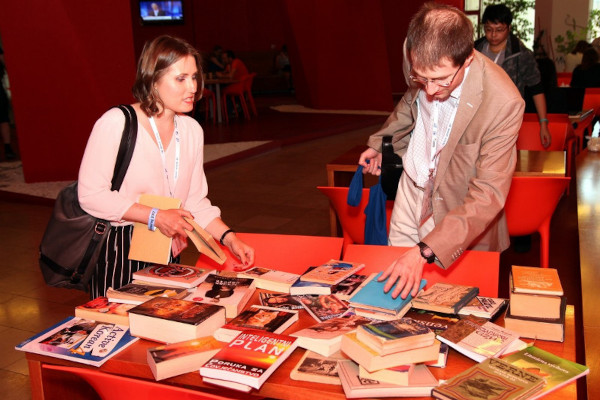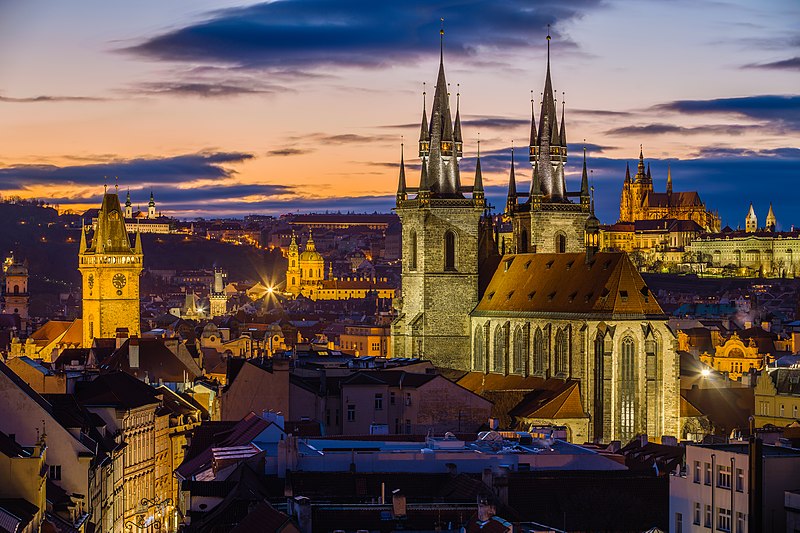 (Source:
Wikimedia Commons
)
Visit the heart of the Czech Republic
The Czech Republic is a country that should be on your travel radar. With its charming historic towns, picturesque villages, and diverse natural beauty, this Central European gem offers a wide range of attractions and experiences. There's something for everyone here, so make sure to extend your visit and explore the unique and captivating facets of the Czech Republic!
Czech out your Czech
Exploring the Czech language in Prague is a rewarding experience. While mastering strč prst skrz krk may not be a daily necessity, even everyday words like čtvrtek (Thursday) and zmrzlina (ice cream) might be quite challenging! Learning Czech opens doors to authentic interactions, cultural insights, and a deeper connection with the vibrant atmosphere of Prague.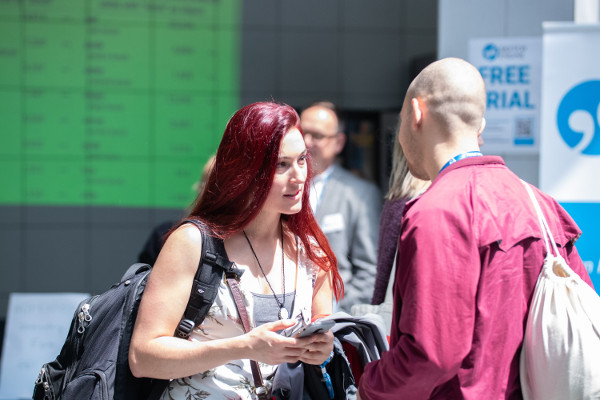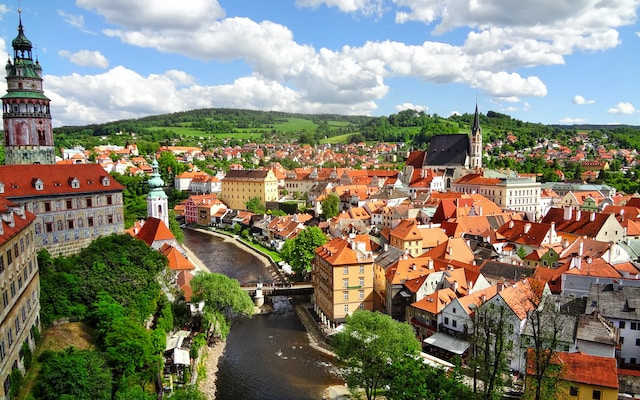 Travel around
Travel around Central and Eastern Europe: Germany, Poland, Slovakia, Austria are all in the Schengen Area, and there are no extra costs for phone and data roaming, which makes travelling much easier.
What do people do at a Polyglot Gathering?
attend lectures with practical language learning tips and many interesting topics related to languages (mostly in English but also in other languages) and even propose their own
share their own tips, ideas and insights in Lightning talks (spontaneous short talks)
visit practical workshops about less known languages and other language-learning skills
talk to other people in whatever language they share (everyone has a nametag with all the languages they wish to speak)
hang out in comfy get-together areas in between the talks (including a No-English zone, a Board Game zone, Coffee-break zone (with free coffee!) or Sponsors zone
enjoy multilingual concerts, take an active part in a cultural evening
visit the city and surroundings, spend time in local bookstores and taste the regional cuisine in pubs and restaurants
share old language books and fresh food/beverage snacks from their country
Polyglot Gathering in pictures
Who are the organizers of this event?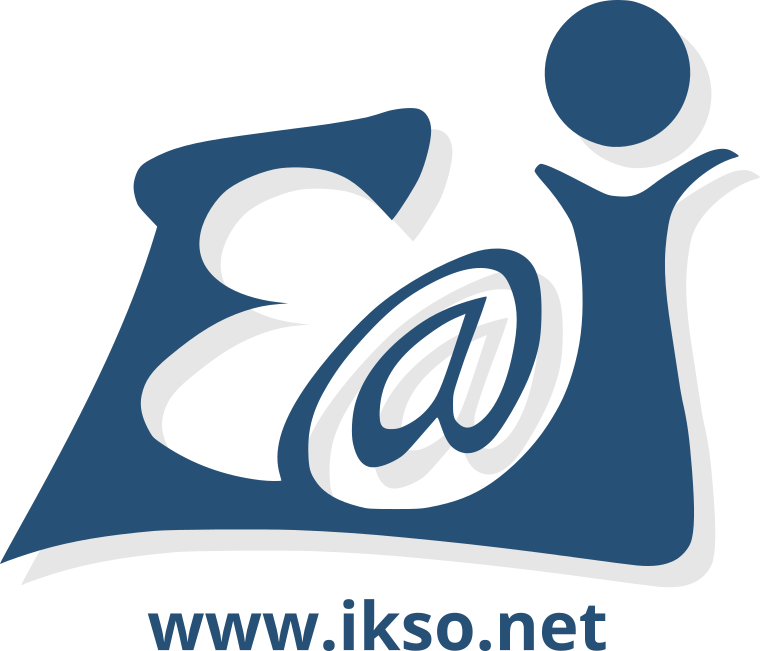 The founders of the event and main organizers of the first three editions in 2014–2016 were Judith Meyer, Chuck Smith and Martin Sawitzki. Afterwards, Polyglot Gathering moved from Berlin, Germany to Bratislava, Slovakia and has been organized ever since by a non-profit organization Education@Internet (E@I), with Peter Baláž as the main organizer along with the rest of this organization's dedicated team of polyglots and organizers.
Education@Internet (E@I) is an international team which conducts online projects that first became active in 1999. Drawing upon the team's expertise, E@I was legally constituted in 2005 as a politically-neutral and non-governmental youth organization.
E@I's vision is that of a world in harmony and peace, in which all citizens may communicate worldwide with ease and speed.
This organization's activities are conducted in accordance with this vision, and with the help of an international group of volunteers. These activities comprise organizing and supporting projects which disseminate the importance and usefulness of unbarred international communication.
If you appreciate this organization's work in regards to Polyglot Gathering and you would like to contribute to the realization of its activities, please consider supporting it financially in order to help assure the sustainability of its projects.