Ta strona jest chwilowo dostępna tylko w języku angielskim.
The official organizer of Polyglot Gathering 2023 is E@I, a non-profit organization based in Slovakia, which coordinates various projects supporting language learning (lingvo.info, slovake.eu, lernu.net, deutsch.info, russky.info, polski.info among others).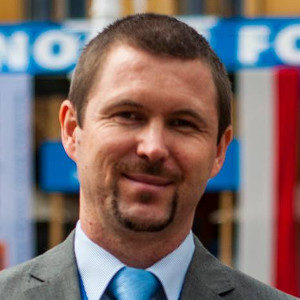 Peter Baláž
[ˈpɛtɛr ˈbalaːʃ]
Head organizer
peter.balaz@polyglotgathering.com
Peter Baláž, in Esperanto known as Petro, is an Esperantist, publisher and editor. He lives in Slovakia and speaks, to various degrees, Slovak, Czech, German, Polish, Russian and English, as well as Esperanto. Peter is especially active in the international Esperanto movement and educational projects, and in 2005 he became the coordinator of E@I. He is also known as an organiser of international events (mainly, but not only, Esperanto meetings). He owns the Slovakia-based publishing firm Espero, founded in 2003, which publishes mainly Esperanto works. He has been a core organizer of the Polyglot Gathering since 2017. For more info see Wikipedia.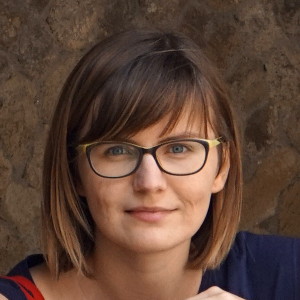 Dorota Rodzianko
[dɔˈrɔta rɔˈd͡ʑaŋkɔ]
Administration and finances
dorota.rodzianko@polyglotgathering.com
Dorota is from Poland and currently lives in Slovakia. Economist according to her diploma, Esperantist according to her heart. Master of tables and papers. Can't sleep well if she is not organizing something. Since 2010, she has been organizing international events in various European cities and countries. She has experience in organizing events with up to 1300 participants. She has been a core organizer of the Polyglot Gathering since 2017.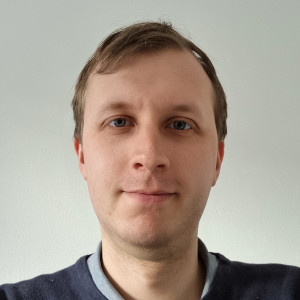 Matthieu Desplantes
[matjø deplɑ̃t]
Web support
matthieu.desplantes@polyglotgathering.com
Matthieu is from France but has been living in Austria for two years, after 7 years spent in Slovakia. He studied computed engineering. He speaks (to various degrees) French, Esperanto, English, Polish, Russian, Slovak and German; he is currently busy improving his Polish and German and trying not to forget Slovak. Aside from languages and travelling, he likes science (especially astronomy), cooking and bicycling. He also has a blog about languages. He has been a core organizer of the Polyglot Gathering since 2017.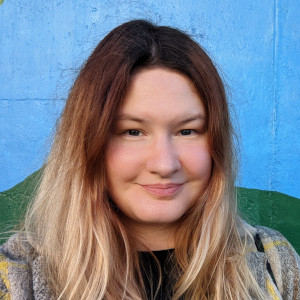 Sonja Zaretskaia (Соня Зарецкая)
[ˈsonʲə zɐˈrʲet͡skəjə]
Social media, technical moderator
sofia.zaretskaia@polyglotgathering.com
Sonja was born in Moscow. Besides Russian, she speaks English and Esperanto. Living in Slovakia, she works on her Slovak. She loves dogs and sloths, reads on mental health, and dreams of a tattoo related to Van Gogh's art.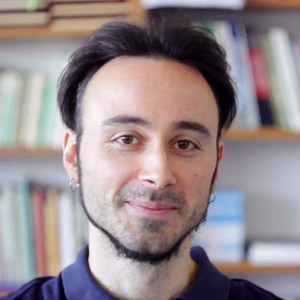 Edoardo Nannotti
[edoˈardo naˈnːɔtːi]
Design and virtual conference platform
Edoardo was born in 1985 in the Southeast tip of Italy. He is a programmer and a graphic designer. Not religious, but a believer in free knowledge and societies without hierarchy. He likes cooking, capoeira and art that can make you laugh and think at the same time.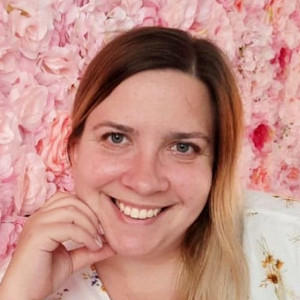 Marta Melnyk (Марта Мельник)
[ˈmɑrtɐ ˈmɛlʲnɪk]
Cultural program
Marta Melnyk is a polyglot coming from Ukraine. Languages are her hobby. She like learning, teaching and creating languages courses, while her main field of work is in IT. She speaks fluent Ukrainian, Polish, German and English, but has different levels of other languages. Her polyglot mission is to encourage others to learn Ukrainian.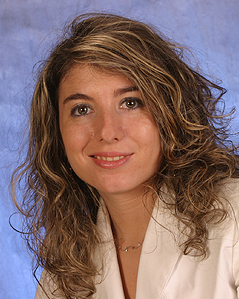 Elisa Polese
[eˈliza poˈleze]
Social program and moderation
elisa.polese@polyglotgathering.com
Elisa Polese is a professional language teacher, language coach, and author. She has studied more than 25 languages and teaches 13 of them. She has written the book How to become fluent in multiple languages, specialises in multilingual teaching (up to ten languages in one course), and has created several language courses.
Elisa holds an MA in International Communication, an MA in Didactics, two BAs in Translating and Interpreting, as well as the CELTA. She is a certified language examiner for English, Italian, Russian, French, German and Spanish. Elisa has taught at language schools, universities, international schools and now she teaches online using her unique "Smart learning" method which enables anyone to speak any language from the first day, have meaningful and useful conversations from the beginning and reach the beginning of B1 level (intermediate) in only 45 days.
She is the co-creator of the "Self-mastery in language learning" program, which combines the best of neuroscience, language coaching and life coaching to boost your language learning. Her YouTube channels: Smart Italian for busy people, Smart German for busy people (with more than 30,000 subscribers), Smart English for busy people and Passion for languages.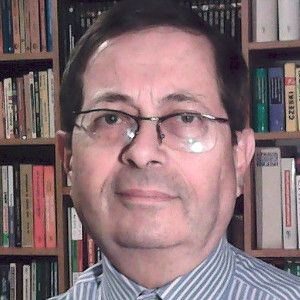 Andrzej Olszak
[ˈandʐej ˈɔlʂak]
Language practice rooms
Andrzej is a man of many professions, often connected with his hobby. Officially, he is a power engineering engineer but he used to be a computer programmer, high school physics teacher, heating specialist, urban planner, wood sculptor, translator of computer science books and painter. He painted and sold over 500 oil paintings in a gallery in Paris.
Now he has two jobs. The first is energy planning at the Warsaw City Hall in Infrastructure Department. The other is the Woobie Doobie music recording studio, where he works with his son Wojtek, who is a composer of a song well known in Poland "Jestem kobietą". Andrzej's latest hobby is learning foreign languages. Currently he is learning more than 30 languages.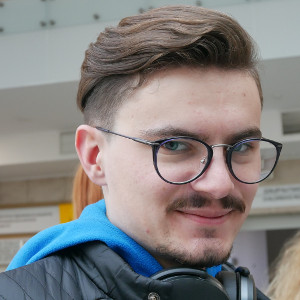 Albert Wierzbicki
[ˈalbɛrt vʲɛʐˈbʲit͡skʲi]
Trips
albert.wierzbicki@polyglotgathering.com
Albert was born in 1997 to a monolingual, Polish family. Anyway, today he can speak up to 7 languages, including Belarusian, Georgian and Italian. On a daily basis, he studies Belarusian philology, works as a tour guide in Warsaw for foreign tourists (mostly in English and Russian) and as a journalist in Belarusian Service of Radio Poland. He is interested in countries of former USSR, their culture, music and political situation. During free time (which doesn't happen so often) he loves watching football, mostly Italian Serie A. In Poland and Belarus he is known as Abletr, a vlogger who runs a YouTube channel about travels and languages.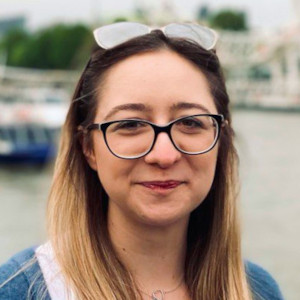 Ewa Wilczek
[ˈɛva ˈvʲilt͡ʂɛk]
Local sponsoring, onsite help
Ewa was born in 1998 in Wrocław where she grew up and now studies two courses: Italian philology and management. She's a born workaholic, words such as boredom and resting do not exist in her dictionary and she reaches every goal she sets for herself. She loves travelling, reading books and couldn't imagine life without studying, especially languages (she's now studying Esperanto and Spanish). Her interests are history of World War II and music (she sings and used to learn to play the violin, cello and piano).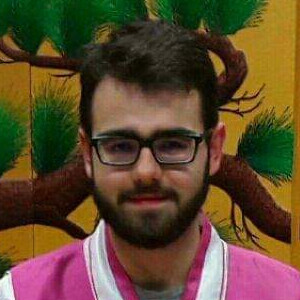 Rafał Darasz
[ˈɾafau̯ ˈdaɾaʃ̪]
Rafał was born in the southeastern part of Poland and now lives in Warsaw where he works and studies Polish Sign Language Philology and Baltic Philology. He also has a master's degree in Sinology. His passion for languages started in his early teens and has been pursued by him ever since. He speaks Polish, English, German, Mandarin Chinese and Esperanto and to varying degrees – Italian, Czech, French, Spanish, Lithuanian, Russian and a bunch of others. He also can use Polish Sign Language (PJM) and knows some basics of ASL, IS and Ukrainian SL. He specializes in sign linguistics and plans to continue his career at a university.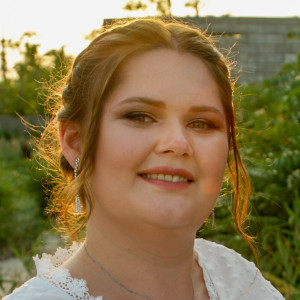 Zuzanna Yevtushyk
(Євтушик)
[zuˈzanna jɛfˈtuʂɨk]
Program, on-site help
Zuzanna is a Polish linguist and languages learning enthusiast. However, her biggest hobby is teaching her native language – Polish to all interested in it, what is also her profession and the main job. She finds a lot of fun in academic research as well. Her scientific interests include phonetics, phonology, contrastive linguistics and language acquisition, wherein she seeks to examine the tenuous possibilities of how to teach Polish better.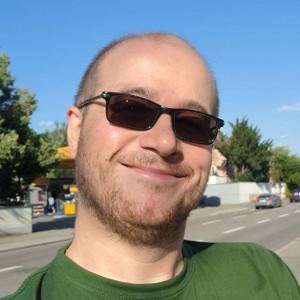 Leonardo Ricci
[leoˈnardo ˈritt͡ʃi]
Volunteers coordinator
Leonardo is originally from Italy, but currently lives in southern Germany, where he is a freelance corporate trainer for Business English, Italian and French. He has also lived in England and France, and he speaks, in varying degrees of fluency, Italian, English, French, Spanish, German and Portuguese. He is currently trying to learn Ukrainian and Esperanto.
When not learning or teaching languages, Leo enjoys playing the guitar, cooking, travelling, playing chess, reading pretty much anything he can put his hands on, going on long walks and smiling all the time for no reason whatsoever.