La traduzione in questa lingua è completa al 97%. Tutte le informazioni aggiornate possono essere trovate
in inglese
e anche
in altre lingue
.
This website is about the Polyglot Gathering in
2022
. For information about the current edition,
follow this link
.
Sulla Polonia e su Teresin
Questa pagina attualmente è disponibile solo in inglese.
Poland
Poland is a country in Central Europe. Its territory spans about 310,000 square kilometers and its population is mostly comprised of ethnic Poles (over 38 million). It is a high-income, advanced economy. The country joined the European Union in 2004, and is a member of the Schengen Area, NATO and the United Nations.
Basic facts about Poland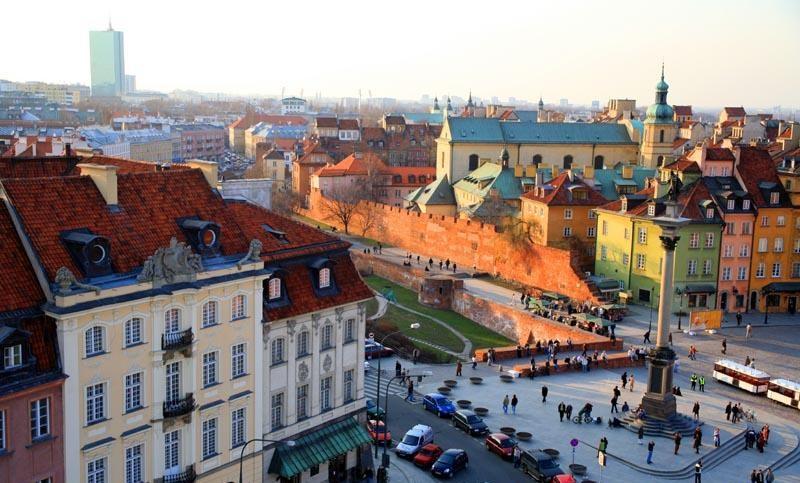 Official name: Republic of Poland (Rzeczpospolita Polska

[ʐɛt͡ʂpɔˈspɔlita ˈpɔlska]

)
Area: 312,696 km2 (120,733 sq mi)
Population: 38,386,000 (30 June 2019 estimate)
Capital: Warsaw (Warszawa), 1,783,321 inhabitants (30 June 2019)
Official language: Polish, a West Slavic language
Location
Poland is located in Central Europe and is bordered by the Baltic Sea, Russia (Kaliningrad Oblast), Lithuania, Belarus, Ukraine, Slovakia, Czech Republic, Germany. The northern and central parts of the country are flat, while the south is more mountainous, especially at the border with Slovakia and the Czech Republic.
Climate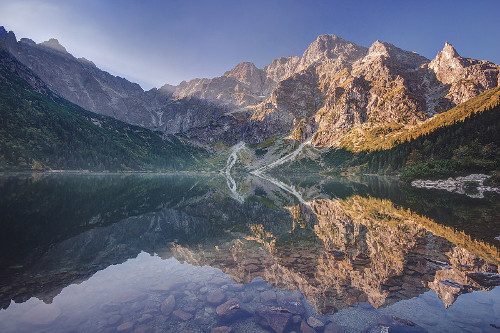 The climate is mostly temperate throughout the country. The climate is oceanic in the north and west and becomes gradually warmer and continental towards the south and east. Summers are generally warm, with average temperatures between 18 and 30 °C (64.4 and 86.0 °F) depending on the region. Winters are rather cold, with average temperatures around 3 °C (37.4 °F) in the northwest and −6 °C (21 °F) in the northeast.
Time zone
As in most European countries, the time zone during the summer is CEST (Central European Summer Time), which is two hours ahead of GMT, i.e. UTC+2.
Currency
Poland's currency is the złoty (PLN, usually abbreviated as zł). 1 złoty is divided into 100 groszy. 1 euro is around 4.7 złoty, 1 US dollar is around 4.3 złoty.
Foreign currency can be exchanged in numerous exchange offices as well as in banks. Some places may accept euros, but the rate will be less favourable than in an exchange office.
Telephone
Poland's country code is +48.
Teresin
Teresin (Polish pronunciation: [tɛˈrɛɕin]) is a village located in central Poland, 30 km west of Warsaw and 45 km from the Warsaw Chopin airport.
It has a railway station, Teresin Niepokalanów, that is well connected to Warsaw: you can reach Warszawa Zachodnia station in approximately 40 minutes by train and the Warsaw Chopin airport in one hour (see the page Practical information for explanations on how to go to Teresin).