The official organizer of Polyglot Gathering 2020 is E@I, a non-profit organization based in Slovakia, which coordinates various projects supporting language learning (lingvo.info, slovake.eu, lernu.net, deutsch.info, mluvtecesky.net, russky.info, polski.info among others).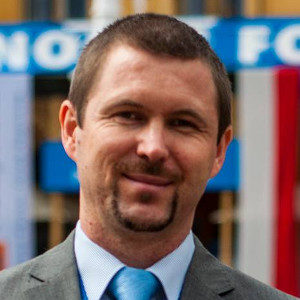 Peter Baláž
[ˈpɛtɛr ˈbalaːʃ]
Head organizer
peter.balaz@polyglotgathering.com
Peter Baláž, in Esperanto known as Petro, is an Esperantist, publisher and editor. He lives in his hometown of Partizánske and speaks, to various degrees, Slovak, Czech, German, Polish, Russian and English, as well as Esperanto. Peter is especially active in the international Esperanto movement and educational projects, and in 2005 he became the coordinator of E@I. He is also known as an organiser of international events (mainly, but not only, Esperanto meetings). He owns the Slovakia-based publishing firm Espero, founded in 2003, which publishes mainly Esperanto works. He has been a core organizer of the Polyglot Gathering since 2017. For more info see Wikipedia.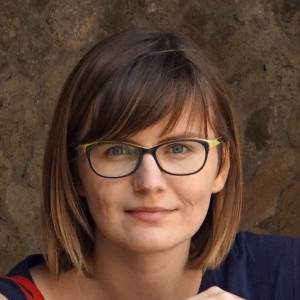 Dorota Rodzianko
[dɔˈrɔta rɔˈd͡ʑaŋkɔ]
Administration and finances
dorota.rodzianko@polyglotgathering.com
Dorota is from Poland and currently lives in Slovakia. Economist according to her diploma, Esperantist according to her heart. Master of tables and papers. Can't sleep well if she is not organizing something. Since 2010, she has been organizing international events in various European cities and countries. She has experience in organizing events with up to 1300 participants. She has been a core organizer of the Polyglot Gathering since 2017.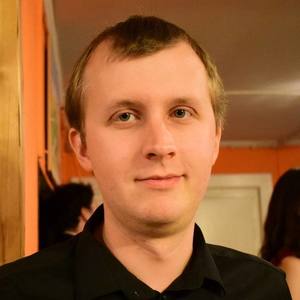 Matthieu Desplantes
[matjø deplɑ̃t]
Web support
matthieu.desplantes@polyglotgathering.com
Matthieu is from France but has been living in Slovakia for six years. He studied computer engineering and now works with both computers and languages. He speaks (to various degrees) French, Esperanto, English, Slovak and Russian, and he can pretend he speaks a few more languages, including Polish. Aside from languages and travelling, he is interested in science, critical thinking and cooking. He also has a blog about languages. He has been a core organizer of the Polyglot Gathering since 2017.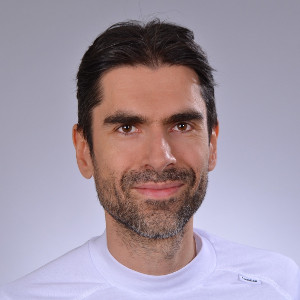 Georg Jähnig
[ˈɡeːɔɐ̯k ˈjɛːnɪk]
Talks
georg.jaehnig@polyglotgathering.com
Georg grew up in Berlin bilingually with German and Polish. His fascination both for languages and computers made him study Computanional Linguistics and learn foreign languages simply by not forgetting what he overheard at various places. Besides Esperanto, he's also active in the rationalist's community "Less Wrong". Right now, he works as a freelance programmer and blogger in Berlin and the Canary Islands.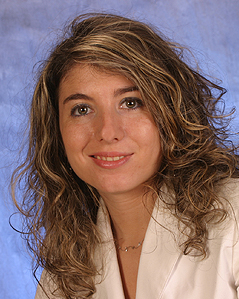 Elisa Polese
[eˈliza poˈleze]
Evening programs
elisa.polese@polyglotgathering.com
Elisa is a professional language teacher and language enthusiast. She teaches Italian, German, English, Spanish, Russian, French, Dutch, Catalan, Portuguese, Greek, Hindi, Arabic and Esperanto (at different levels). She is specialised in multilingual teaching and helps students to learn several languages at the same time and speak them from day one without mixing them up. She is a certified language examiner and holds two BAs in Translating and Interpreting, a MA in International Communication and a MA in Didactics. Elisa organises workshops where you can start speaking one or more languages from the very first moment and have your first conversation after a few minutes. She is also a language mentor and coach. Check out her books and videos on speakfromdayonewithelisa.com.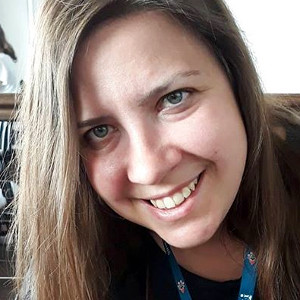 Marta Melnyk (Марта Мельник)
[ˈmɑrtɐ ˈmɛlʲnɪk]
Cultural program
Marta Melnyk is Ukrainian-Polish polyglot. Language learning is her hobby, while she is working in IT. In her free time, she likes challenging herself by learning some new languages. She speaks fluently Ukranian, Polish, Russian, German, English, but has basic knowledge of different other. She is a huge fan of Quenya and says that she reads Quenya grammar book to relax. Her polyglot mission is to teach the other basics of Ukranian. Appart from this, she encourages people to tell stories by dancing.
Gabriel Gelman
[ˈɡaːbʀiˌeːl ˈɡɛlman]
Sponsors and online marketing
sponsors@polyglotgathering.com
Gabriel was born in Ukraine but grew up in Hannover, Germany. For the past two years he lived in Berlin. He grew up bilingual with German and Russian but only discovered his passion for languages when going abroad for a school year to Australia. He blogs about his hobby language learning on the German website Sprachheld.de, which has become one of the most popular resources in Germany. He also runs the online marketing agency Netz­bekannt, which serves businesses in the language learning industry as well. At the Polyglot Gathering he is using this expertise to find sponsors and help out with the online marketing.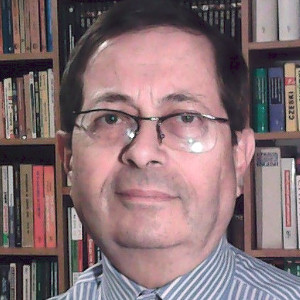 Andrzej Olszak
[ˈandʐej ˈɔlʂak]
Public relations and tandems
Andrzej is a man of many professions, often connected with his hobby. Officially, he is a power engineering engineer but he used to be a computer programmer, high school physics teacher, heating specialist, urban planner, wood sculptor, translator of computer science books and painter. He painted and sold over 500 oil paintings in a gallery in Paris.
Now he has two jobs. The first is energy planning at the Warsaw City Hall in Infrastructure Department. The other is the Woobie Doobie music recording studio, where he works with his son Wojtek, who is a composer of a song well known in Poland "Jestem kobietą". Andrzej's latest hobby is learning foreign languages. Currently he is learning more than 30 languages.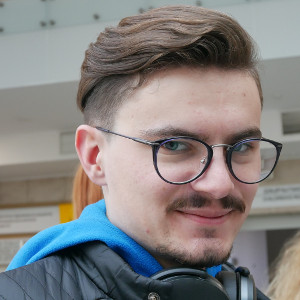 Albert Wierzbicki
[ˈalbɛrt vʲɛʐˈbʲit͡skʲi]
Trips
albert.wierzbicki@polyglotgathering.com
Albert was born in 1997 to a monolingual, Polish family. Anyway, today he can speak up to 7 languages, including Belarusian, Georgian and Italian. On a daily basis, he studies Belarusian philology, works as a tour guide in Warsaw for foreign tourists (mostly in English and Russian) and as a journalist in Belarusian Service of Radio Poland. He is interested in countries of former USSR, their culture, music and political situation. During free time (which doesn't happen so often) he loves watching football, mostly Italian Serie A. In Poland and Belarus he is known as Abletr, a vlogger who runs a YouTube channel about travels and languages.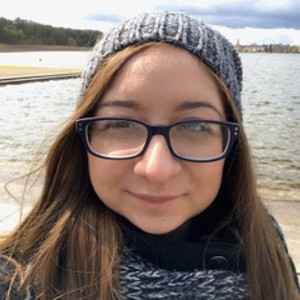 Ewa Wilczek
[ˈɛva ˈvilt͡ʂɛk]
Local sponsoring, onsite help
Ewa was born in 1998 in Wrocław where she grew up and now studies two courses: Italian philology and management. She's a born workaholic, words such as boredom and resting do not exist in her dictionary and she reaches every goal she sets for herself. She loves travelling, reading books and couldn't imagine life without studying, especially languages (she's now studying Esperanto and Spanish). Her interests are history of World War II and music (she sings and used to learn to play the violin, cello and piano).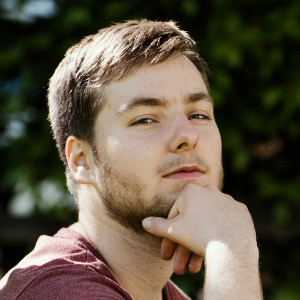 Peter Roman
[ˈpɛtɛr ˈrɔman]
Volunteers coordinator
Peter might come from a small town in eastern Slovakia but throughout his life he also lived in France for a year as an exchange student, and Denmark where he is currently studying a MA programme Development and International Relations. His love for travelling goes along with his love for languages. He is fluent in Slovak, Czech, English, French and Danish and speaks also Serbian to some degree. While he is still a student, he is a president of I-Life, a local non-profil NGO in Aalborg, Denmark, which organizes trips and cultural events for international students in northern Denmark. Moreover, he has also volunteered abroad as a summer camp leader in Serbia and an English teacher in Ukraine.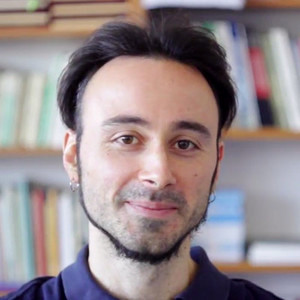 Edoardo Nannotti
[edoˈardo naˈnːɔtːi]
Design, Polyglot Gathering Online platform
Edoardo was born in 1985 in the Southeast tip of Italy. He is a programmer and a graphic designer. Not religious, but a believer in free knowledge and societies without hierarchy. He likes cooking, capoeira and art that can make you laugh and think at the same time.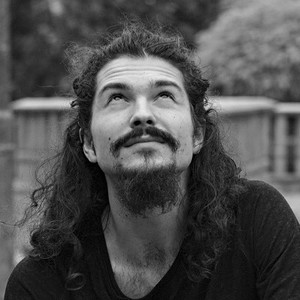 Kryštof Klestil
[ˈkrɪʃtɔf ˈklɛscɪl]
krystof.klestil@polyglotbratislava.com
Kryštof was born in Czechia and grew up in the northern part of London. He's one of the few people in Slovakia to have experience teaching English using the "famed but undiscovered" SpeakYourMind method, five years in total. His interests and skills range from 3D modelling and knitting to eating with chopsticks, travelling but most of all it's meeting people, seeing what makes them tick, understanding life from their experiential and perceptual set of values as presented by their current state of mind. Being more-or-less bilingual, languages have always been a part of his life.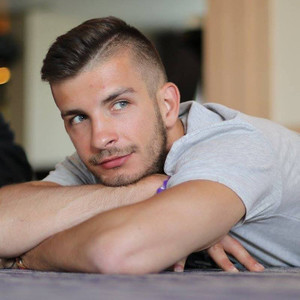 Michal Grodza
[ˈmixal ˈɡrɔd͡za]
Content moderator and volunteers coordinator
Michal Grodza was born in the Eastern part of Slovakia and is able to speak French, Polish, English and Turkish. He developed his passion for languages as a child watching Cartooon Network. Even though he graduated as a teacher of English, he fell in love with non-formal education and works as youth couch and coordinator of multicultural youth exchanges and training courses.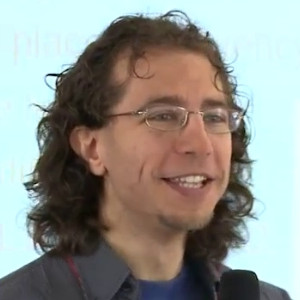 Cesco Reale
[ˈt͡ʃesko reˈale]
Polyglot games and moderation
cesco.reale@polyglotgathering.com
A scientific communicator, Cesco deals with games, languages and maths, creating festivals, exhibitions and conferences. He speaks more than 10 languages, including Latin and Esperanto, and holds the IPA certificate in phonetics. He is also the UN representative for the World Esperanto Association and the creator of Limbas, language seminar in Italy. He has a YouTube channel.
Volunteers and interns from E@I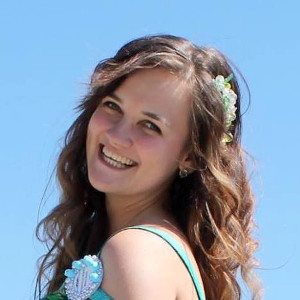 Daria Slonova (Дарья Слонова)
[ˈdarʲjə ˈsɫonəvə]
I love hiking and dream of climbing Mount Everest. I like new places and new feelings.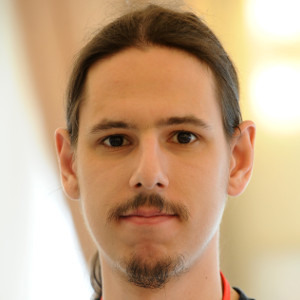 Michal Matúšov
[ˈmixal ˈmatuːʃɔu̯]
Michal was born in the heart of Slovakia. He studied Information technology, but felt in love with social movements. First it was protection of nature, later also libre sofware, Esperanto, libre education and now integral thinking. Sometimes he founds or leads NGOs to support these movements. While often disappointed as a supposedly incurable dreamer, he sees the world of the future, where humankind lives in peace, abundance, lives for bilions of years on Earth but mostly outside of it. He has been interested since childhood about languages, but had problems learning them. Now, beside his native Slovak, he speaks, to various degrees, also Czech, Esperanto, Polish, English and Toki Pona. Some day he will return to Spanish and Russian, but now he rather learns Latin. His personal measure of success of a well-learned language is when he writes a song in it.

The volunteers and interns from the organization
E@I
also help organizing the Polyglot Gathering 2020 as part of their internship or their European Voluntary Service, co-financed by the European Union.
---
The Polyglot Gathering 2020 Online is being prepared in cooperation with Judith Meyer and Chuck Smith, the initiators of the Polyglot Gathering event series and head organizers of the first three editions of the Polyglot Gathering in Berlin.