In 2017, the Polyglot Gathering moved from Berlin to Bratislava. In 2020, because of the COVID-19 pandemics, it will be online. The Polyglot Gathering in Poland was postponed to May 2021.
The Polyglot Gathering will take place for the first time online!
The Polyglot Gathering was planned to take place in Teresin, Poland for the first time, from May 26 to May 30, 2020. However, because of the current pandemics, it is unlikely that large gatherings will be allowed and that most people will be able to travel freely by the end of May. The Polyglot Gathering in Poland is therefore postponed to May 2021.
However, as we do not want to wait this long to meet interesting language enthusiasts and attend fascinating talks, we are organizing this year instead an online version of the Polyglot Gathering: Polyglot Gathering Online: 29-31 May 2020.
Have you already bought a ticket for Polyglot Gathering 2020? You're in luck! Not only does it transfer as a ticket for Polyglot Gathering 2021, but it also serves as a ticket for the Polyglot Gathering Online at no extra charge. Please check your e-mail for more information.
The Polyglot Gathering will take place for the first time in Poland in 2021!
It will take place from May 19 to May 23, 2021 in Teresin, Poland, 30 km from Warsaw.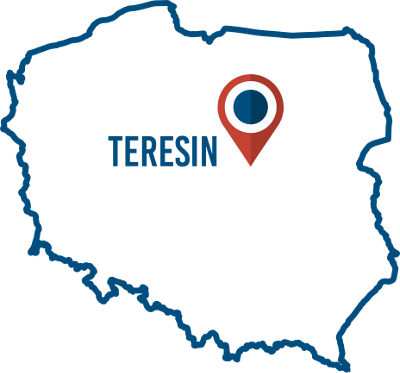 Newsletter
If you want to be informed as soon as more information about the Polyglot Gathering 2021 is available, just leave your e-mail address!
What is the Polyglot Gathering?
The Polyglot Gathering is an informal event which takes places once a year and brings together polyglots (people who speak several languages) and language enthusiasts from all over the world. It is a five-day event with lectures, workshops and social activities for everyone who loves and enjoys languages.
How many languages do I have to speak to attend?
Your mother tongue! That's it.
There's no requirement of speaking many languages. All that counts is your approach to them: if you love learning languages and you want to meet like-minded people who also love languages, the Polyglot Gathering is the right place for you!
Why should I attend?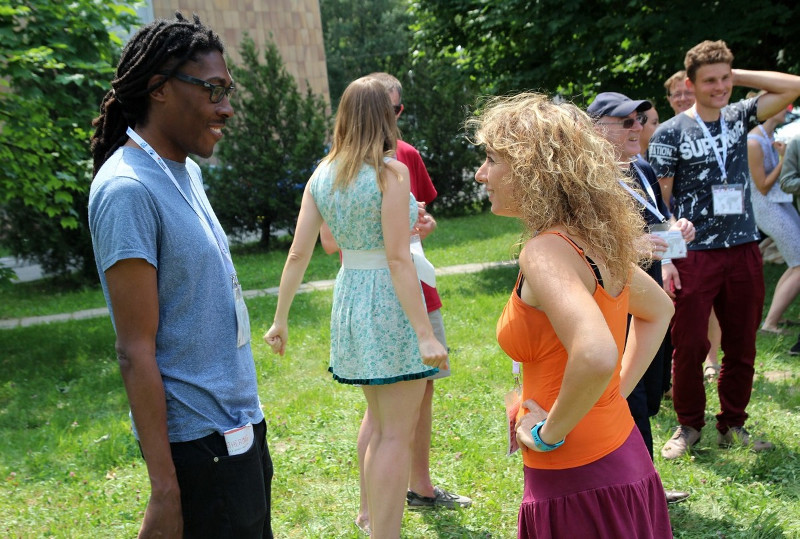 Meet new friends
If you think learning languages is a great leisure activity and you are learning new and new ones in your free time, where else will you find more than 500 people with this passion? 🙂 It's the best place to make like-minded friends.
Meet other professionals
If you are a language professional, teacher, interpreter or translator, then the proactive networking and stratcom with a clear goal to leverage your paradigm shift in language learning and endeavour for thinking out the box without any impact on doing the heavy lifting, attending the Polyglot Gathering may help you to push the envelope and bring a win-win situation. And if you came here after you were searching for these buzzwords, hey, we got you and want absolutely to talk to you on the site!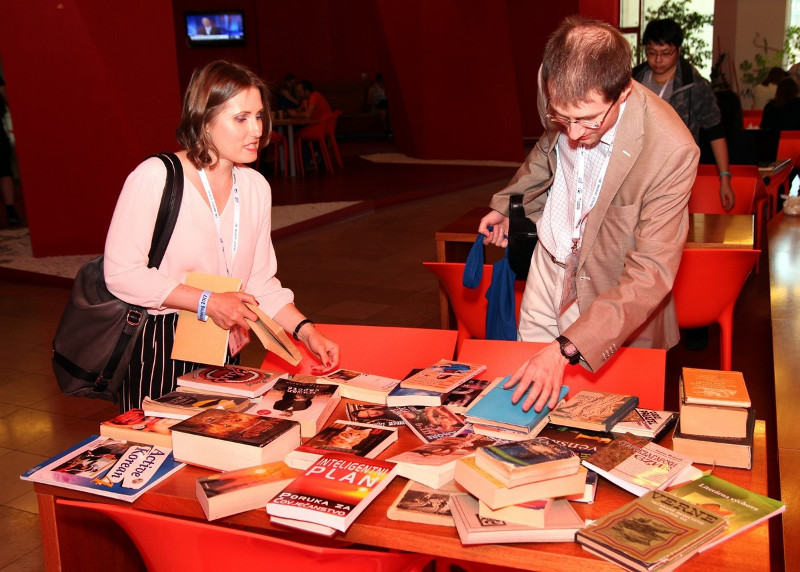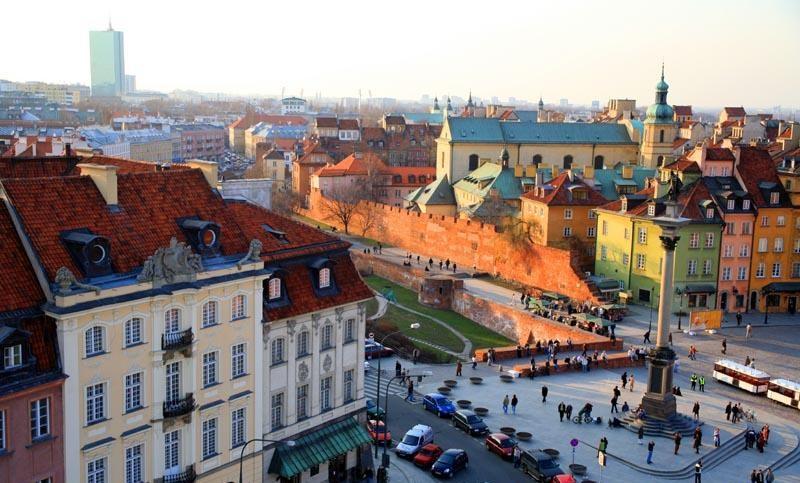 (Source:
Wikimedia Commons
)
Visit the heart of Poland
Poland is worth visiting. From the Baltic Sea to the Tatra Mountains, from castles to the Białowieża Forest, Poland has a lot of attractive places to see. You will definitely find something that suits your taste. Plan a longer stay to visit some of them!
Polish your Polish
You probably won't meet Grzegorz Brzęczyszczykiewicz or have to pronounce chrząszcz brzmi w trzcinie, but even cześć or szczęście is quite challenging, isn't it?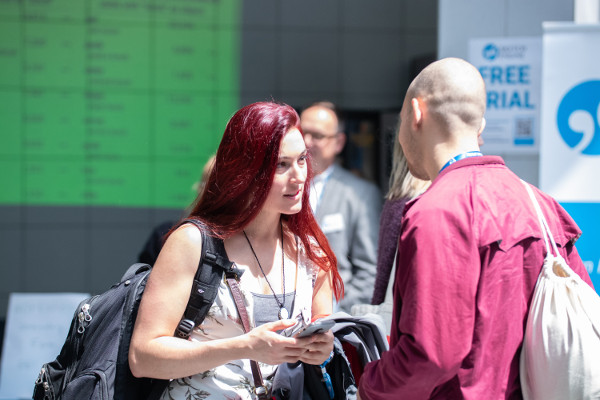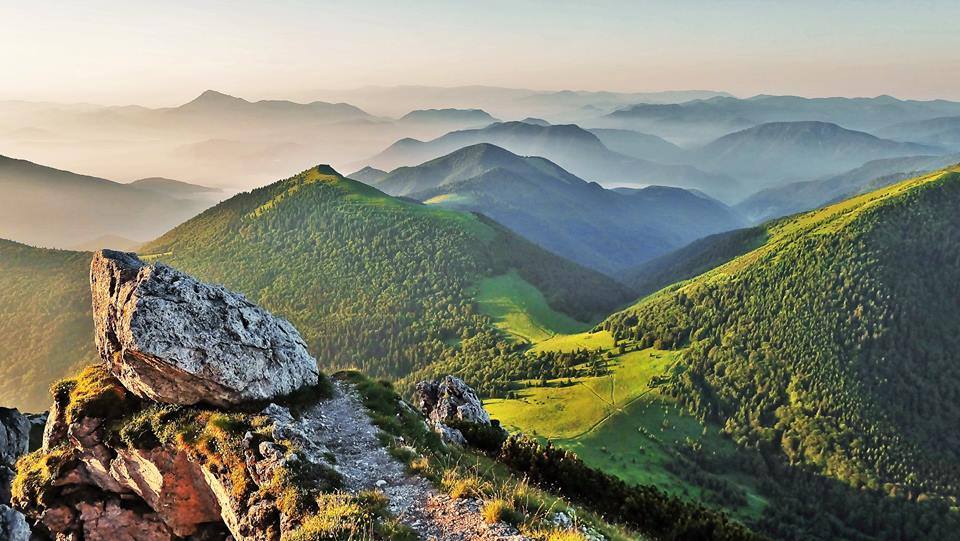 Travel around
Travel around Central and Eastern Europe: Germany, Czech Republic, Slovakia, Lithuania are all in the Schengen Area, and there are no extra costs for phone and data roaming, which makes travelling much easier.
What do people do at a Polyglot Gathering?
attend lectures with practical language learning tips and many interesting topics related to languages (mostly in English but also in other languages) and even propose their own
share their own tips, ideas and insights in Lightning talks (spontaneous short talks)
visit practical workshops about less known languages and other language-learning skills
talk to other people in whatever language they share (everyone has a nametag with all the languages they wish to speak)
hang out in comfy get-together areas in between the talks (including a No-English zone, a Board Game zone, Coffee-break zone (with free coffee!) or Sponsors zone
enjoy multilingual concerts, take an active part in a cultural evening
visit the city and surroundings, spend time in local bookstores and taste the regional cuisine in pubs and restaurants
share old language books and fresh food/beverage snacks from their country
Provisional program of the Polyglot Gathering 2021
Pre-Gathering activities
Polyglot Gathering
Post-Gathering activities
Wednesday, May 19, 2021
Thursday, May 20, 2021
Friday, May 21, 2021
Saturday, May 22, 2021
Sunday, May 23, 2021
Monday, May 24, 2021
Language crash courses in Warsaw
Breakfast
Breakfast
Breakfast
Breakfast
Breakfast
Talks and workshops
Talks and workshops
Talks and workshops
Talks and workshops
Departure
Lunch
Lunch
Lunch
Lunch
After-Gathering events in Warsaw
Registration, games
Talks and workshops
Talks and workshops
Talks and workshops
Talks and workshops
Dinner
Dinner
Dinner
Dinner
Dinner
Evening program
Evening program
Evening program
Evening program
Goodbye evening
Polyglot Gathering 2019 in pictures
Who is this organized by?
The founders of the event and main organizers of the first three editions (2014–2016) were Judith Meyer, Chuck Smith and Martin Sawitzki. Afterwards, the Polyglot Gathering moved from Berlin to Bratislava, Slovakia, where it was held from 2017 to 2019, and now to Poland. The event has been run since 2017 by Peter Baláž from the E@I non-profit organization together with their great team taking care of the organization.